What's Happening at Saint Andrew's
At a Glance
15 weeks of instruction
August 13 Semester Begins
August 24 Registration Deadline
September 3 Labor Day (no lessons)
October 1-5 Fall Break
November 20-23 Thanksgiving Break
November 29 Fall Concert 7:00 pm
December 7 Semester Ends
December 8 Fall Recitals 10:00 am, 11:30 am, 1:00 pm
December 10-14 Make-Up Week
15 weeks of instruction
January 7 Semester Begins
January 18 Registration Deadline
January 21 MLK Day/RBC Conference (no lessons)
February 25-March 1 Spring Break
April 15-19 Easter Break
April 26 Spring Concert 7:00 pm
May 3 Semester Ends
May 4 Spring Recitals 10:00 am, 11:30 am, 1:00 pm
May 6-10 Make-Up Week
4 or 8 weeks of instruction
May 27-June 21 Summer A
June 24-28 Summer Music Academy
July 1-26 Summer B
July 29-August 2 Make-up Week
Upcoming Events
Recital: Elise Jimenez, cello, and Ryan Blakemore, piano. Sunday, November 4, 2018, at 5:00 PM, in the Sanctuary of Saint Andrew's Chapel. View press release here.
Conservatory News
Student Spotlight: Jenna Koo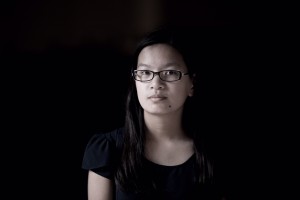 Jenna is a high school sophomore who is a violin student of Prof. Olga Kolpakova. Now 15, she has advanced on violin to Florida State Federation of Music Clubs Festival the past two years. In addition, she is a violinist with Mays Youth Symphony Orchestra. On piano she has received superior ratings the past 6 years at the regional level of the Florida Federation of Music Clubs Festival. Jenna participates as an Arts and Culture Editor in her online school magazine, writes fiction, enjoys family events and being with friends. Her original composition, Reflections, was featured in performance at Saint Andrew's Conservatory's 2018 Summer Music Academy.