What's Happening at Saint Andrew's
At a Glance
15 weeks of instruction
January 7 Semester Begins
January 18 Registration Deadline
January 21 MLK Day/RBC Conference (no lessons)
February 25-March 1 Spring Break
April 15-19 Easter Break
April 26 Spring Concert 7:00 pm
May 3 Semester Ends
May 6-10 Make-Up Week
May 11 Spring Recitals
4 or 8 weeks of instruction
May 27-June 21 Summer A
June 24-28 Summer Music Academy
July 1-26 Summer B
July 29-August 2 Make-up Week
Upcoming Events
January 26 – Pedals, Pipes, and Pizza presented by the Central Florida chapter of the American Guild of Organists. All piano and organ students are encouraged to attend this free and fun AGO event, which will be held at Holy Cross Episcopal Church. For more details, click here.
February 9 – Saturday Series: Strings Day
More details coming soon!
February 22 – Faculty Showcase, 7:00 PM
Conservatory News
New Trumpet Faculty: William Cooper
Saint Andrew's Conservatory is excited to announce the addition of William Cooper to our teaching faculty. He is currently accepting trumpet students for the Spring Semester.
William Cooper is Second Trumpet in the Orlando Philharmonic Orchestra. He holds a Master of Music and Bachelor of Music from Northwestern University where his primary teachers included Robert Sullivan, Barbara Butler, and Christopher Martin. He has appeared frequently with the Saint Andrew's Sinfonia. An active performer, he has also performed with the Atlanta Symphony Orchestra, the Malaysian Philharmonic Orchestra, the Civic Orchestra of Chicago, the Bach Festival Society of Winter Park, the Brevard Symphony Orchestra, and with the national tour of the Broadway show, An American in Paris. William was the 2012 International Trumpet Guild Orchestral Excerpts Competition Winner and was a Bronze Medalist at the 2014 Fischoff National Chamber Music Competition as a member of the Lincoln Chamber Brass.
Student Spotlight: Jenna Koo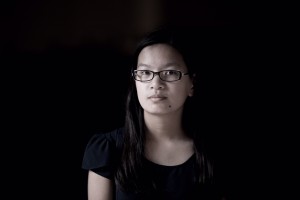 Jenna is a high school sophomore who is a violin student of Prof. Olga Kolpakova. Now 15, she has advanced on violin to Florida State Federation of Music Clubs Festival the past two years. In addition, she is a violinist with Mays Youth Symphony Orchestra. On piano she has received superior ratings the past 6 years at the regional level of the Florida Federation of Music Clubs Festival. Jenna participates as an Arts and Culture Editor in her online school magazine, writes fiction, enjoys family events and being with friends. Her original composition, Reflections, was featured in performance at Saint Andrew's Conservatory's 2018 Summer Music Academy.