What's Happening at Saint Andrew's
At a Glance
15 weeks of instruction
January 8 Semester Begins
January 19 Registration Deadline
January 26 Faculty Showcase Recital 7:00 PM
February 19-23 Spring Break
March 8-10 Ligonier Conference
March 28-April 3 Easter Break
April 20 Last day of College Classes
April 26 College Juries 9:00 am-12:00 pm
April 27 Collegiate Concert 7:00 pm
April 30-May 3 College Exam Week
May 4 Commencement
May 5 Spring Recitals 10:00 am, 11:30 am, 1:00 pm
May 7-11 Make-Up Week
8 weeks of instruction
May 28-June 22 Summer A Session
June 25-29 Summer Music Academy
July 2-27 Summer B Session
July 30-August 3 Make-up Week
Upcoming Events
Senior Recital of Miriam Sarver, cello, with Ryan Blakemore, piano: Thursday, March 15, at 7:00 PM. Saint Andrew's Chapel.
Collegiate Recital: Friday, April 27, at 7:00 PM. Saint Andrew's Chapel.
Senior Recital of Hannah Pacchioli and Tim Pierce: Saturday, April 28, at 7:00 PM. Saint Andrew's Chapel.
Spring Conservatory Recitals: Saturday, May 5, at 10:00 AM, 11:30 AM, & 1:00 PM. Saint Andrew's Chapel.
Conservatory News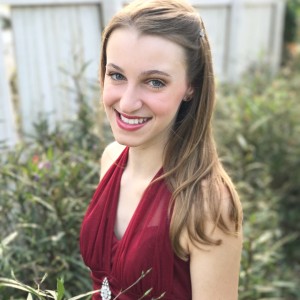 Rachel Hornback, a freshman at Lake Mary High School, is a voice student from the studio of Laura Yount.  She recently earned an all Superior rating at last month's Solo and Ensemble evaluation, and has qualified for the state Solo and Ensemble event to be held later this month at Seminole State University. Earlier this month, she won 1st Place at the 2018 National Association of Teachers of Singing Music Competition in the Lower High School Women's division for classical singing. Rachel has also had the honor of being the only Freshman selected this year as a Florida All-State Musician from Lake Mary High School. Rachel hopes to inspire others as she continues to pursue her love of music.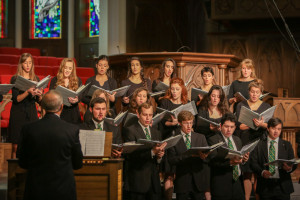 Reformation Bible College and Saint Andrew's Conservatory student, Tim Pierce, recently wrote a blog post titled, "Why Sing?" that was featured on the RBC blog. Read Tim's post here.